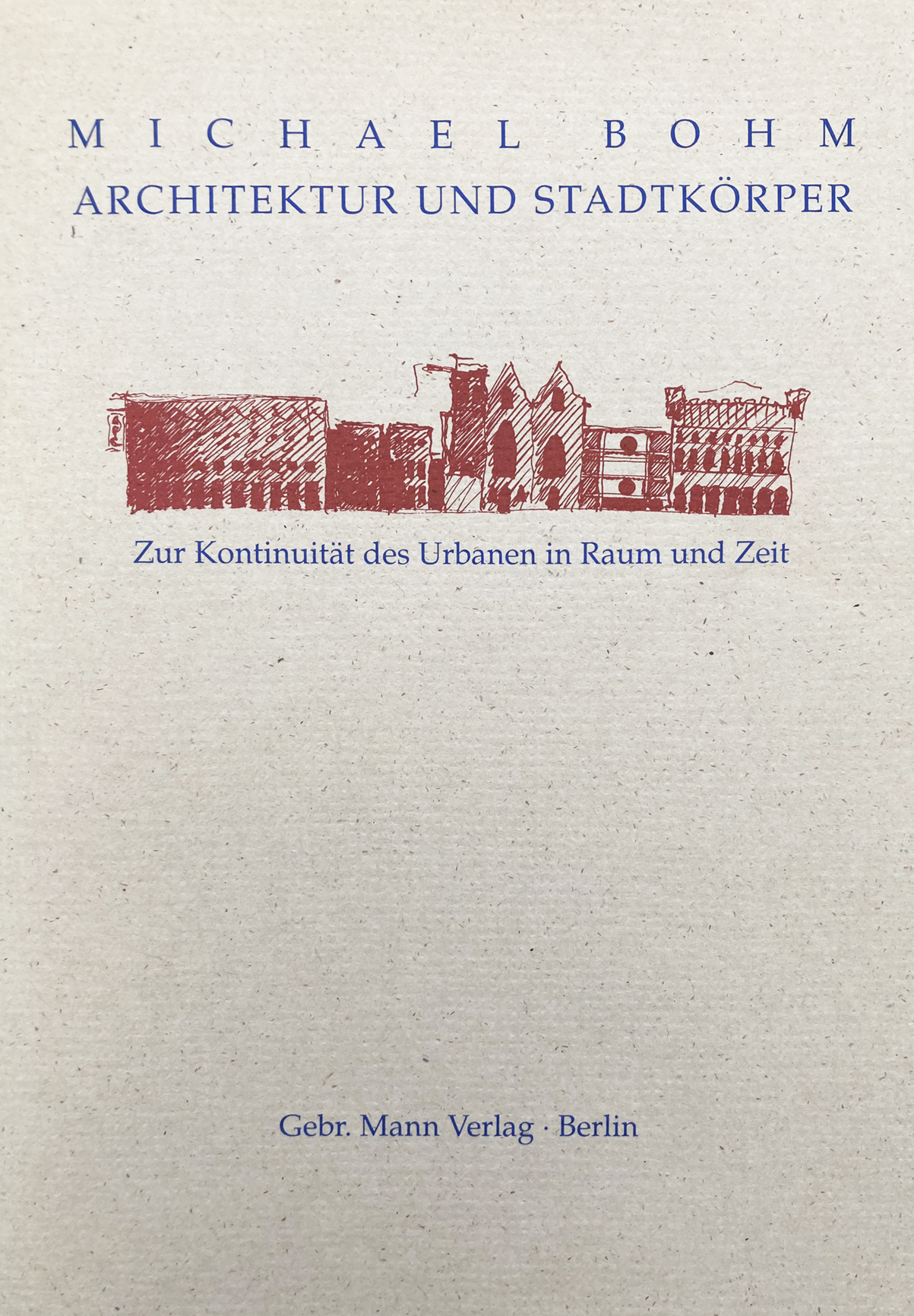 Architektur und Stadtkörper
The book threats the city as a collective memory of the society built from bodies and spaces.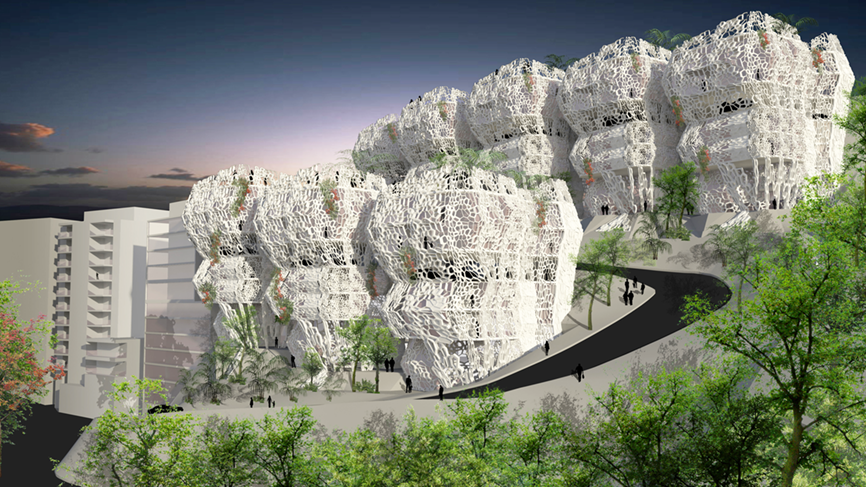 Competition residence building Lima, Peru
The golf course, located in the Peruvian metropolis of Lima, is to be expanded to include high-quality residence buildings. The shape and facade are borrowed from the traditional architecture of the historical high culture of the Inca Empire.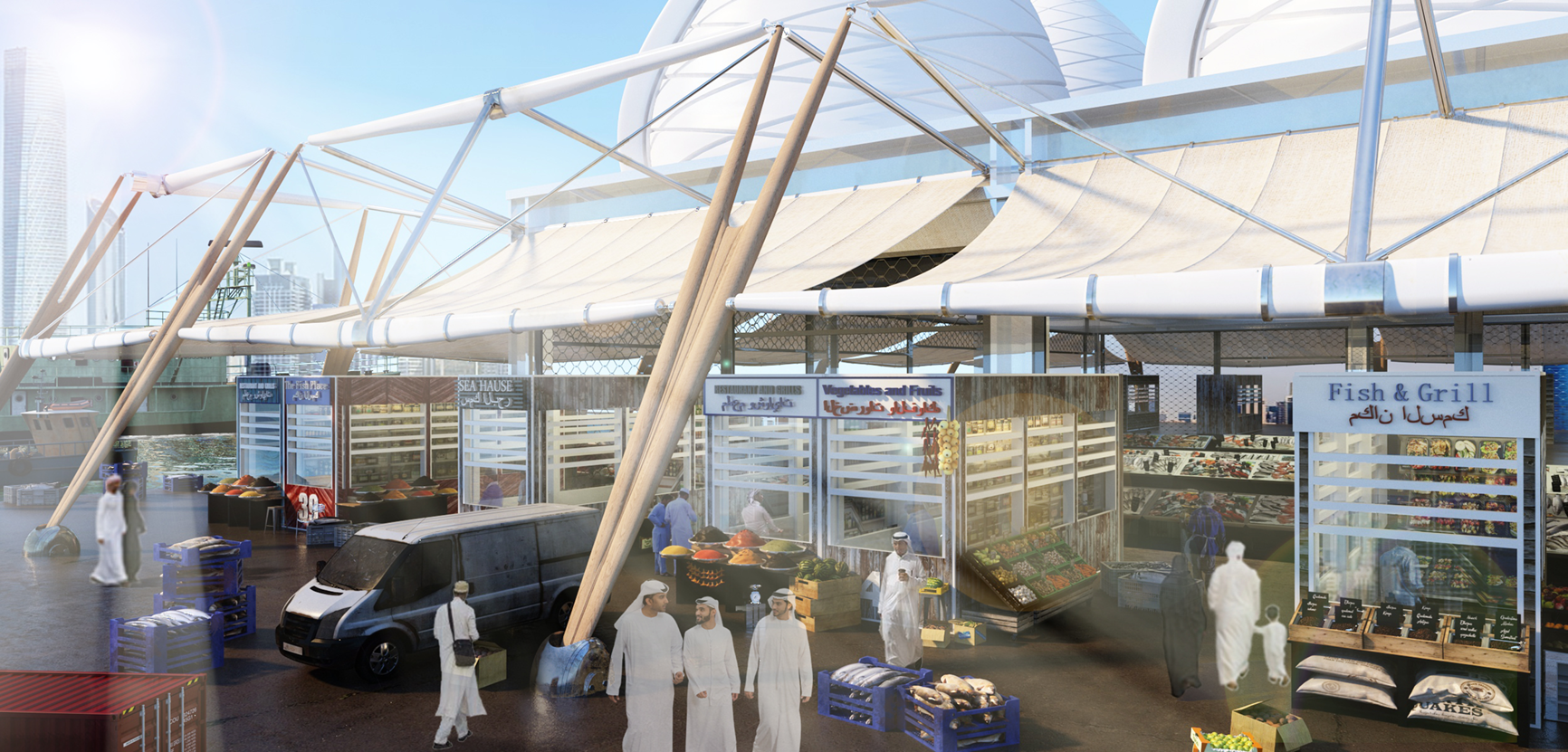 New fish market
An old fish market of a capital on the Persian Gulf is to be set against a new market. The silhouette of the domes, reminiscent of fish fines, lighten up subdued light into the hall while solar cells absorb the sunlight. The domes rotate like a clock with the perpendicular angle of the sun. The new fish market is CO2-free and self-sufficient in terms of energy.
Publications
Books:
Young contributions to architecture 1996
Architects Almanach Cologne 1998
Architects in North Rhine-Wetphalia 1997
Published by Thoman Mann Verlag
Architecture and city bodies 1999
Architecture in the 20th century, DAM 2000
It is a traditional privilege of architecture, to give society space and shape for its self-image. In the structural design, longings and destinies are reflected at the same time.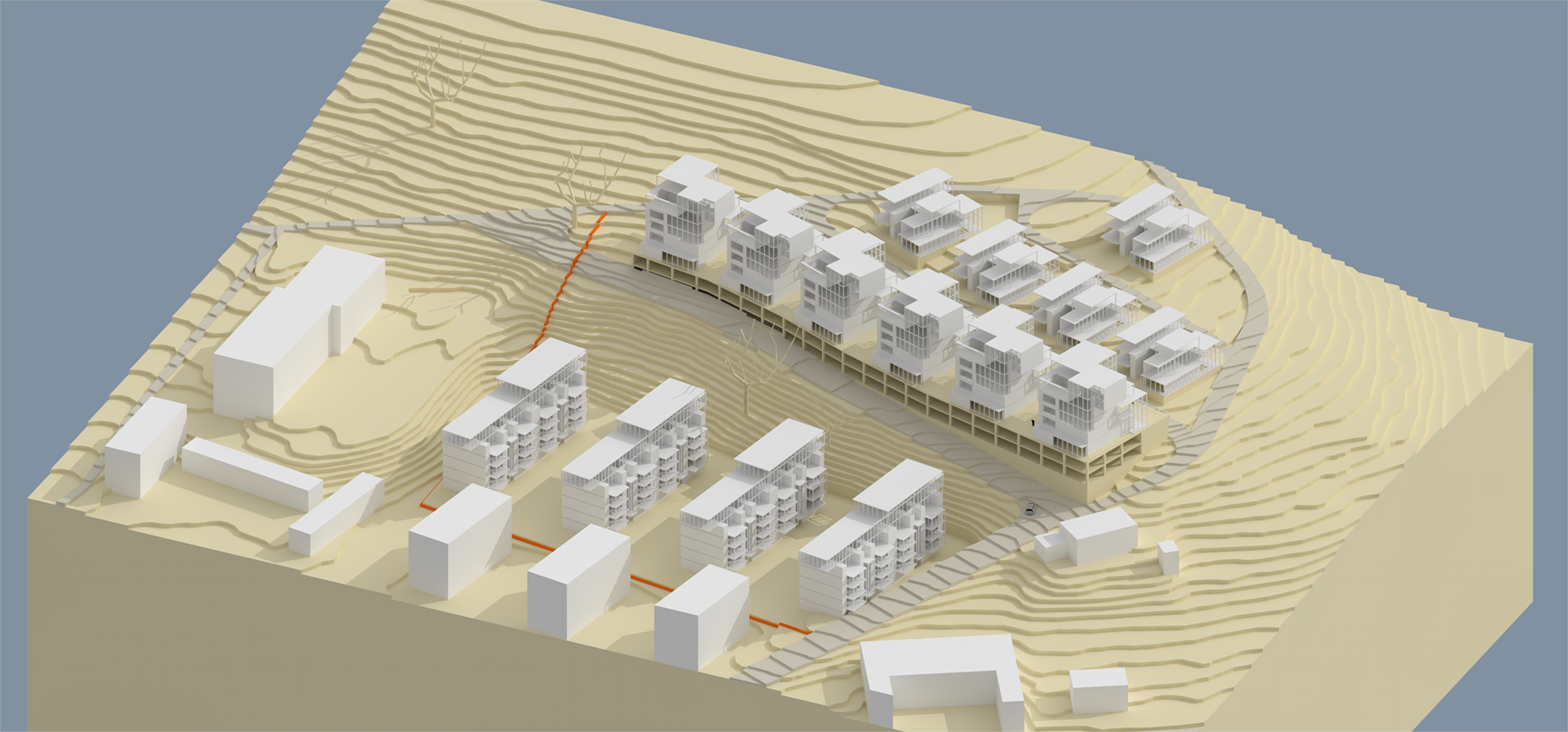 Residential quarter Wuppertal
Within walking distance of the Botanical Garden on a hill with the view to the south-west of the city center, around 230 apartments are to be built on a gross floor area of 23.000 square meters. On the hill, freely financed villas and downhill subsidized living are planned.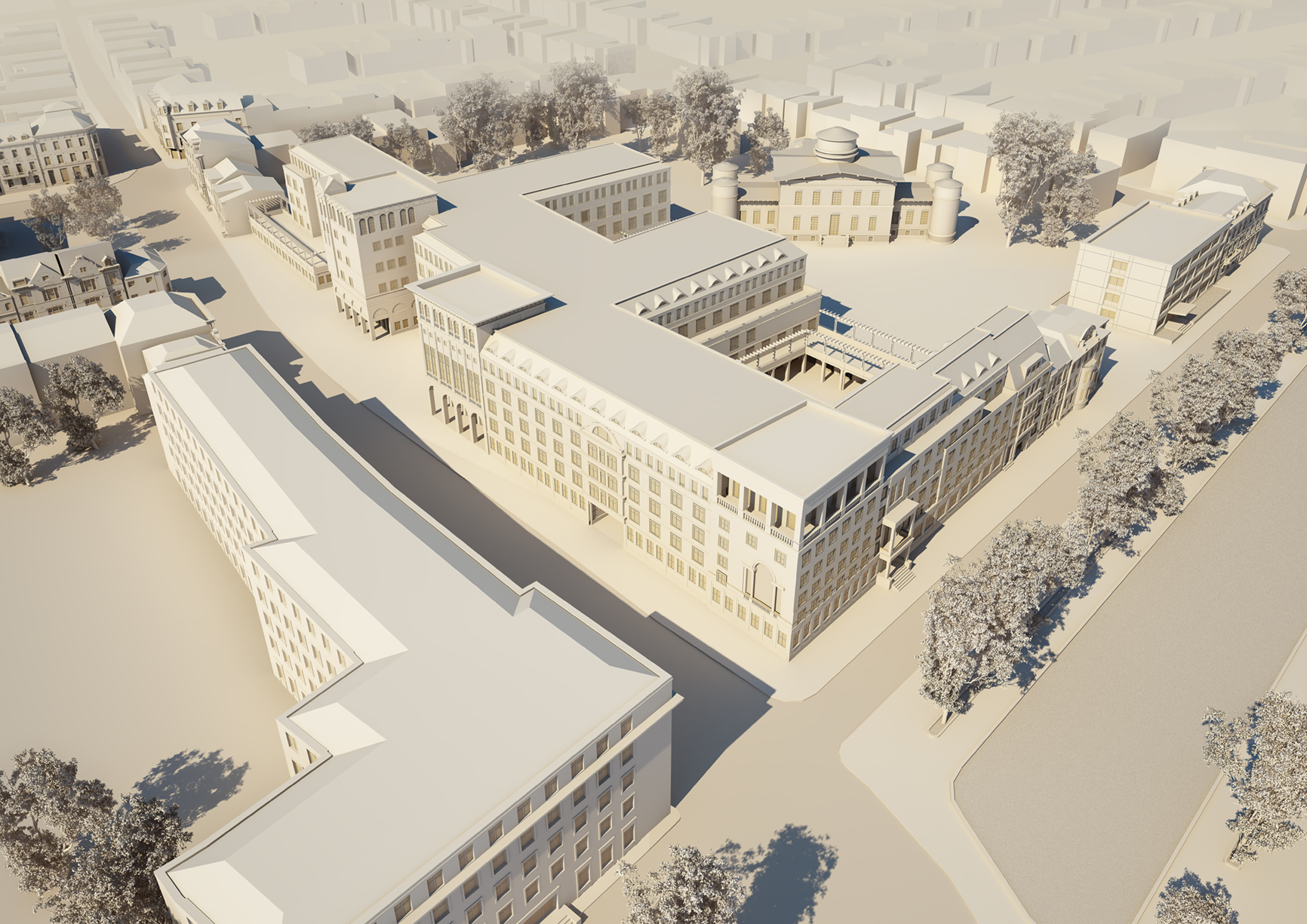 St. Petrus Hospital Bonn
The planning pursues the aim of repairing the city and the architectural integration of the hospital into the Wilhelminian style district of Bonn's southern part. In addition, the religiousness of "The Order of Brothers of Mercy" as the non-profit operator of the hospital should be clearly expressed in the architecture.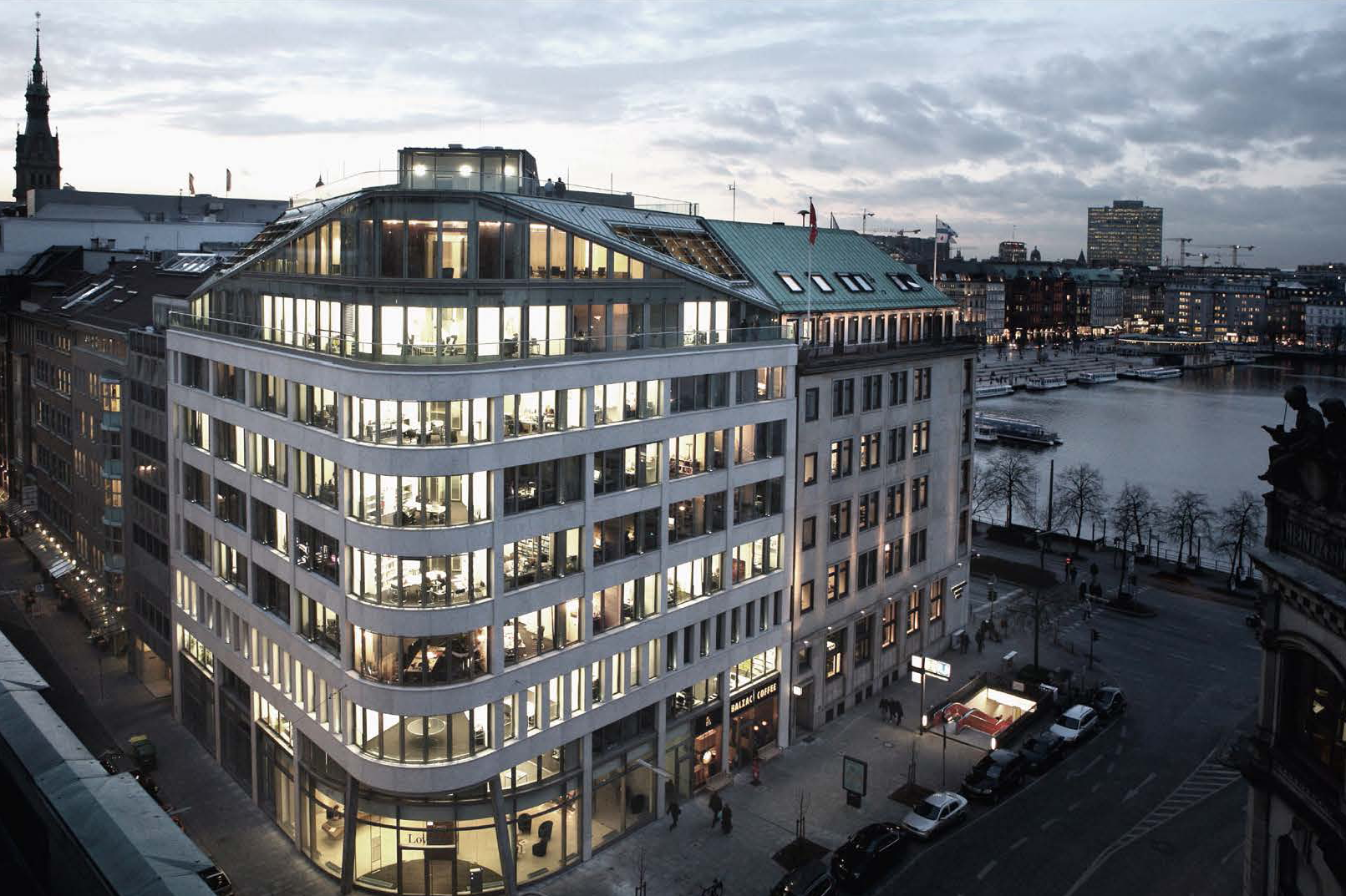 Office Hamburg
A simple office house near by the Alster is mediating between history and present. The duty to transform the existing landscape of roofs leaded to the corner's solution.
Frugality in the use of resources is not a question of being up to date.
Michael Bohm
Dipl.-Ing. architect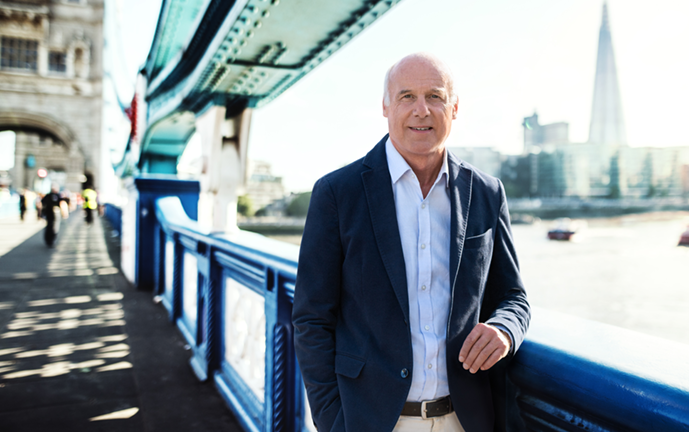 Architecture has added value, when it offers people opportunities for their development.
Bohm Architects
Endenicher Allee 8
D-53115 Bonn
Germany
Contact us
Phone: ++49 (0) 228-18464795
Fax: ++49 (0) 228-18464796
E-Mail: m.bohm@bohm-architects.com